Awana at HBBC
HBBC has a long history of partnering with AWANA to reach kids with the gospel and teach them to become faithful followers of Jesus. We host an AWANA program on Wednesday nights from September through April. The program runs from 6:30pm to 8pm at the church building and is staffed by a large team of volunteers. All children aged 3 through 6th grade are welcome to attend.
What do Kids do at Awana?
In addition to Bible memory AWANA helps kids think about how to apply the principles of the Bible to their real lives. Our goal is for children to know, love and serve Jesus. Preschool students meet upstairs for the Cubbies class. They learn simple Bible verses and biblical principles through stories, songs, games and other age appropriate activities.
Kindergarten through 2nd Grade students make up the Sparks class and 3rd through 6th graders form the TNT class. These two groups rotate from small groups and memory work to a large group Bible lesson to game time throughout the evening. They also get to sing songs, earn prizes, and work toward year-long memory goals every week.
WHAT IS AWANA?
Awana is a highly respected, global, nonprofit ministry committed to the belief that the greatest impact for Christ starts with kids who know, love and serve Him. It gets its name from 2nd Timothy 2:15 which tells us that "approved workmen are not ashamed." The AWANA program is designed to reach kids with the gospel and engage them in long term discipleship. You can find out more about the AWANA organization on their website at www.awana.org.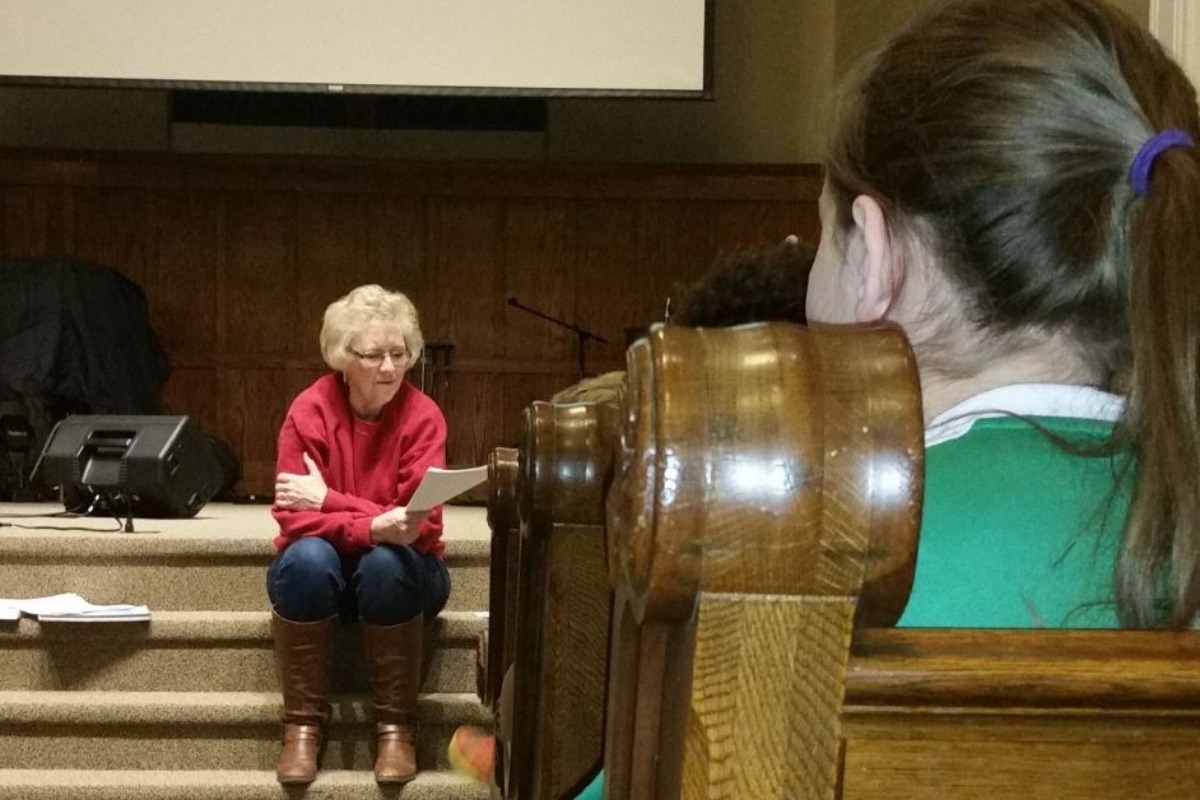 Want to know more?
—
For more information about our AWANA program contact the church office or simply drop in on a Wednesday evening to register your student at the door so he or she can check things out. Everyone is welcome. Parents are welcome to observe AWANA at any time. We also designate an evening every year specifically designed for parents to visit.
How can I help?
—
We're always looking for volunteers to help make our AWANA program a success. In addition to teachers, we need non-teaching leaders to help support and encourage the students and volunteers to help register kids, keep track of their accomplishments and listen to them recite verses. To see how you can help contact our church office.